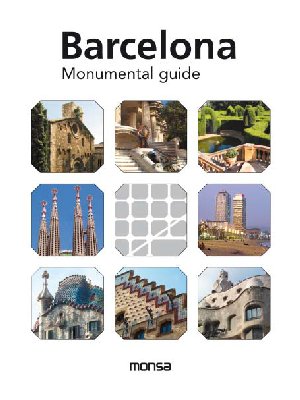 BARCELONA Monumental guide
Monumental guide
AA.VV.
Monsa S.A.
15 x 20 cm 272 pages
Paperback
English Spanish text
ISBN / Barcode: 9788415829591
Subject: Architecture
Barcelona: a spectacular city that operates with catchwords and slogans, that sometimes portrays itself more as a store window than as a reality. An architectural challenge, a social debate. A metropolis somewhat erratic in its movements, like all cities, like any other living organism.
Is a densely populated city situated on a small plain between the Mediterranean and the Collserola mountain range. Architects of the importance of Antoni Moragas, José Antonio Coderch, Rafael Moneo, Josep Lluís Sert, Sixt
Illescas, Germán Rodríguez Arias, Josep Torres i Clavé, modernists like Lluís Domènech i Montaner and Antoni Gaudí, have created a singular architecture, which is one of the biggest tourist attractions in the city.
STATO: In Commercio
€ 12.50

Print It