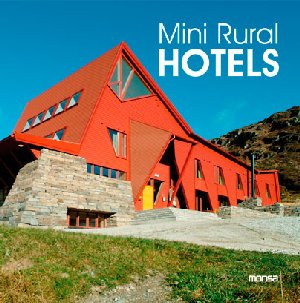 Mini Rural Hotels
AA.VV.
Monsa S.A.
20,3 x 20,5 cm
96 pages Paperback
English Spanish text
ISBN / Barcode: 9788415223917
Subject: Architecture
From an alpine shelter erected in the Swiss mountains that is satisfied being a reconstruction, or the two cabins for seasonal fishermen on the Yellowstone River, to small rural hotels. These are the projects which open this volume; small spaces – minimal cabins – which function together as in a hotel, or relaxing establishments themselves.
STATO: In Commercio
€ 6.50

Print It