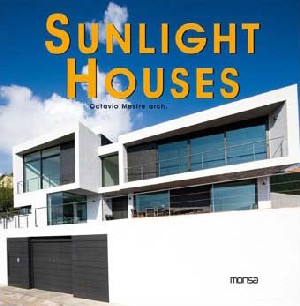 Sunlight Houses
Octavio Mestre Arch.
Monsa S.A.
20,3x20,5 cm
96 pages Softcover
English Spanish text
ISBN / Barcode: 9788496823723
Subject: Architecture
The Montpellier School of Architecture (France), under the tutelage of Nicolas CrÈgut, devoted a monographic study of our single-family homes, a course we called Sunlight Houses and which today lends its name to this book. The title made reference to that other book by Le Corbusier (When the Cathedrals were White) and the Tom Wolfe s chapter from From Bauhaus to Our House in which he describes the arrival of the modern architects from Central Europe to America in the 40 2s as the arrival of the the white gods , and he backs a color which is the very essence of the light now being threatened by those in the government who prefer to vindicate earth tones in order to integrate architecture into a certain neo-rural context .
STATO: In Commercio
€ 12.50

Print It