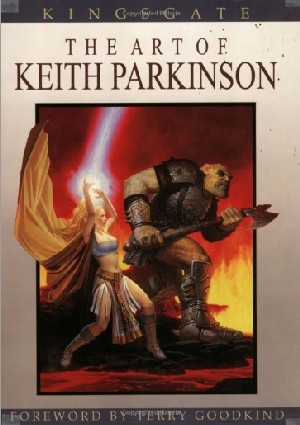 Kingsgate
The Art of Keith Parkinson
Keith Parkinson
SQP inc.
Paperback: 128 pages
(May 1, 2004)
Language: English
ISBN / Barcode: 9780865620902
Subject: Graphics Illustration Fantasy
Keith Parkinson's work is immediately recognized as some of the finest in the field of fantasy art. A long-time collaborator to the work of author Terry Goodkind, Keith has been able to conjure images for such works as Elflord, Dark Island, Dragonring, Demon Hunter, and many more. Now a collected volume of Keith's works are available in a showcase worthy of his art. With a foreword and additional commentary by Terry Goodkind, Parkinson gives you a gloriously detailed view of his imagination, with superb reproduction and high-quality stock.
STATO: In Commercio
€ 29.95

Print It