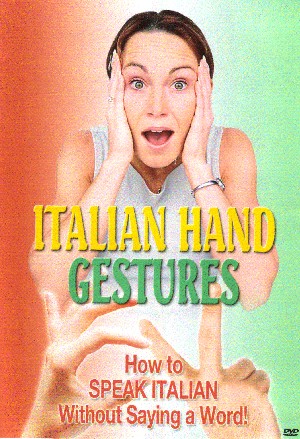 Italian Hand Gestures
Quantum Leap
DVD 40 min. Area All
ISBN / Barcode: 0709629012219
Subject: Literature Gesture
HOW TO SPEAK ITALIAN WITHOUT SAYING A WORD!

We have all seen the films, the Italian sportsmen and debates on TV or indeed you may have been to Italy, where every sentence is expressed with a theatrical waving of the hands.

Now you can join in any conversation with this step by step guide to the 30 most widely used gesticulations used by our expressive Italian cousins and make your point as dramatically as any Italian,

Interpret the gesture and respond with your own!

Fun for all the family and guaranteed to amaze and amuse your hosts in any Pizzeria or Rome itself!
STATO: In Commercio
€ 26.00

Print It