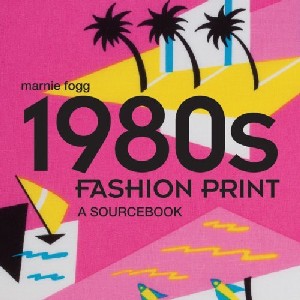 1980s fashion print
Fogg Marnie
BT Batsford Abrams Gr.
Paperback: 192 pages
Language: English
ISBN / Barcode: 9781906388416
Subject: Graphics Patterns & Textures
Blinding neon, exotic urban jungle florals, high-voltage surfing and skateboarding motifs: it must be the 80s, back again! This fun fashion sourcebook captures the dazzling energy of that era of excess with a fabulous array of prints, all produced by fashion fabric designers—not interior print designers. Covering the decade in its entirety, it gives full expression to the creativity of that period with hundreds of designs, extensive illustrations, original artwork, as well as finished prints.

An essential volume for contemporary designers, students, and fashion fanatics.
STATO: In Commercio
€ 16.00

Print It