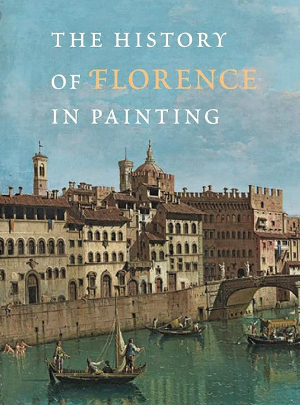 The History of Florence in Painting
Antonella Fenech Kroke
Abbeville US
English
Hardcover
496 pages
360 x 510 mm
Subject: Travel Tuscany, marche, Abruzzo
A landmark, hardcover, slipcased volume that tells the story of the archetypal Renaissance city anew, through its art.

Placed at the heart of Italy, Florence was already in the Middle Ages a center of commerce and fine craftsmanship. Spurred on by a few powerful dynasties of merchants and financiers―above all the Medici, but also the Strozzi, the Pitti, and others―the city became the leading force in the Renaissance of the arts, literature, and science. Challenging the primacy of the Venetian Republic and even the city of the Popes, Florence attained a glory that was reflected down through the later centuries of Medici rule.

And Florence was all along a city of painters, who recorded its sights; the likenesses of its leaders and luminaries; its battles, civic myths, and patron saints; and, of course, the changing tastes of their Tuscan patrons. In this magnificent volume are assembled a wide variety of artworks, both familiar and rarely seen, that, interwoven with an authoritative text, illustrate the eventful history of Florence―from the age of Cimabue and Giotto, through the High Renaissance of Leonardo and Michelangelo, to the Mannerism of Vasari and Bronzino, and even to the era of modern travelers like Sargent and Degas.

The History of Florence in Painting is a feast for the eyes and the intellect, and worthy companion to the previous volumes in this series, The History of Venice in Painting, The History of Paris in Painting, and The History of Rome in Painting.
STATO: In Commercio
€ 158.00

Print It