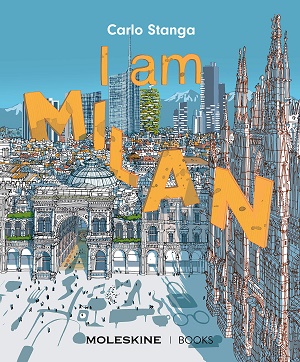 I am Milan
Carlo Stanga
Princeton Architectural Press Abr.
Paperback : 112 pages
21.59 x 1.65 x 25.4 cm
Language: : English
ISBN / Barcode: 9781616899806
Subject: Travel Milan Milan various
Milan is front and center in this guide to the thriving Italian metropolis that is historic, modern, playful, and distinguished all at once. New visitors and longtime inhabitants alike will revel in Carlo Stanga's colorful, playful drawings. Passages told from the city's perspective animate Milan's extraordinary monuments and innovative buildings, as well as the delightful details of everyday Italian life in the city. New scenes enhance this new edition, including contemporary architecture found in Porto Volta, the art center Pirelli HangarBicocca, and hidden gems like the stationery store Fratelli Bonvini.
STATO: In Commercio
€ 29.50

Print It