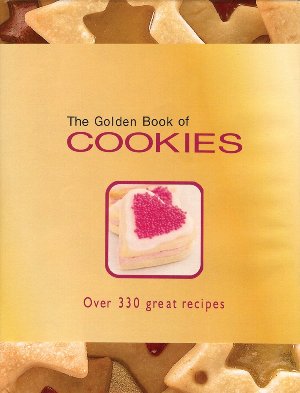 The Golden Book of Cookies
Over 330 Great Recipes
Carla Bardi (Author), Pamela Egan (Author), Brenda Moore (Author), Ting Morris (Author)
Barron's
Hardcover
704 pages
Language: English
ISBN / Barcode: 9780764161858
Subject: Cooking, Eat & Drink
Everybody loves cookies, but few are aware that the first cookie was baked thousands of years ago. It was probably invented in ancient Persia, and later, the Romans made fried cookies using wheat, water, and honey. In the seventeenth century, Dutch settlers in New Amsterdam (now New York) were baking little cakes, or koekje, a word that was later transformed into cookie. Here is the ultimate guide and definitive book on the art, the baking, and the enjoyment of cookies. It's filled with fascinating information, wonderful color photos, and easy-to-follow recipes for more than 330 different cookie varieties. Cookie connoisseurs will find recipes for--

Sugar cookies
Fruit-and-cream-filled cookies
Marzipan cookies
Chocolate chip cookies
Peanut butter cookies
Oat bran cookies
Date crunchies
Glazed cranberry squares . . . and many more delicious treats.

For holiday baking, cookie lovers will find heart-shapes for Valentine's day, frosted gingerbread people for Christmas, trick-or-treat cookies for Halloween, and red, white, and blue frosted stars for the Fourth of July. The book's added features include advice on ingredients, the four important golden rules for cookie making, and a quick-find index. Every dedicated cookie lover will want to own this lavish volume. Hundreds of color photos.
STATO: In Commercio
€ 22.50

Print It