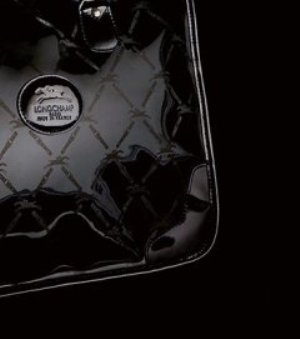 Longchamp
Marie-Claire Aucouturier (Author), Philippe Garcia (Photographer)
Harry N. Abrams, Inc.
Hardcover 208 pages
Language: English
ISBN / Barcode: 9780810921078
Subject: Fashion Accessories
Longchamp, the French leather goods company, is perhaps best known for its Le Pliage line, a collection of foldable travel bags made of vinyl with leather trim. Since 1993, two billion Le Pliage bags have been sold around the world. This lavish book, illustrated with 180 black-and-white photographs, retraces and celebrates the history of this famous company as it marks its 60th anniversary. From its beginnings creating leather goods for smokers, to its expansion into small leather goods in the 1950s, to the opening of the first Longchamp first boutiques in Hong Kong, Japan, and the rest of Europe in the 1970s and 80s, the company has always been known for quality and style. Today, in addition to its heritage as a leather goods firm, Longchamp has cultivated a devoted following. Their partnerships with artists Thomas Heatherwick and Tracey Emin and advertising campaigns with supermodel Kate Moss have cemented the companys reputation as a stylish innovator.
STATO: In Commercio
€ 29.50

Print It